We decided to take another spur of the moment beach trip Wednesday.
Wendy & Savannah were still with us, so we met my mom, Amy & Brayson in Gulf Shores.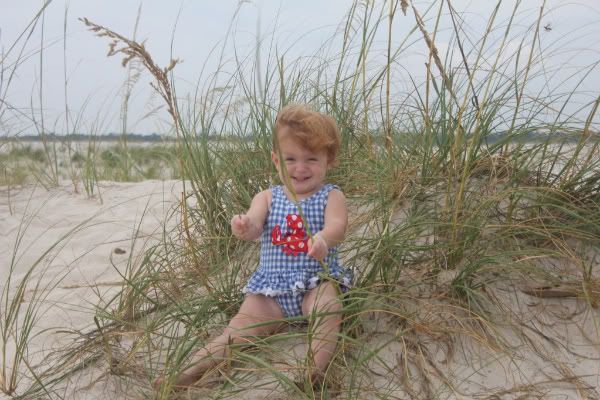 The temperature was great, the beach wasn't too crowded, the only downfall was the purple flag because of jelly fish! :(
Kaidence & Savannah did go out a little ways, but not too deep!
Kaidence has always loved the sand at the beach!
This time she let us cover her "kicks" in sand, which she thought was so cool.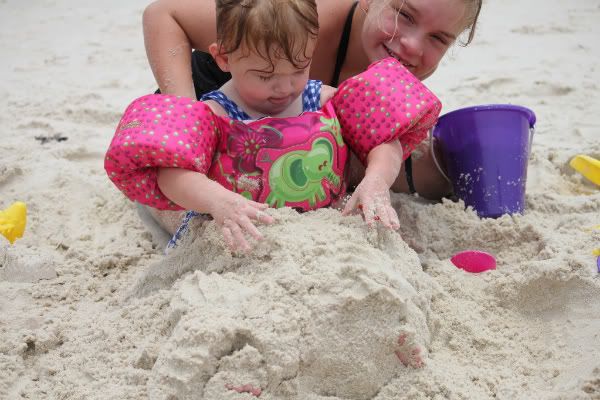 Brayson stayed in the shade on the pier most of the time. I did have to get a picture of his first time at the beach, though.