We got to Clanton late Thursday night, so we didn't do much but sleep.
Friday morning Josh got up early to go fishing. Not too long after he left some little girl woke up wanting "JOSH", so we walked down to the pier so she could fish.
She wasn't too sure about fishing at first, but it didn't take her long to warm up..which made her daddy's day!
After everyone got up and ate breakfast we decided to take the boat out. The kids wasn't too sure about tubing, so we pulled "Barbara" at first to show them.
...As you can tell Barbara was a fan-ha!
Kaidence was the first to try out the tube.
While she was riding, Gage helped me drive the boat
We finally talked Kaidence into getting off so that Gage could ride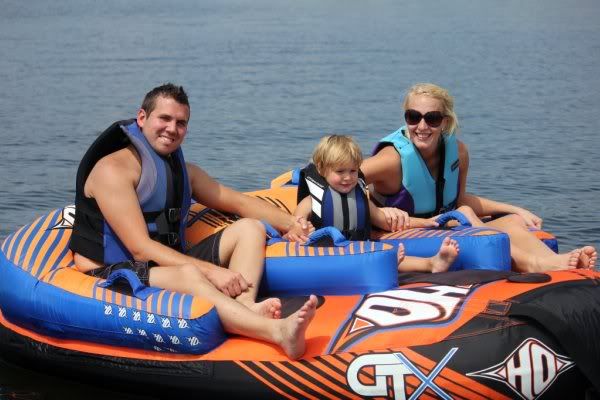 While he rode, Kaidence decided to play Daddy.
I think it's safe to say both of these little cuties had an absolute blast!